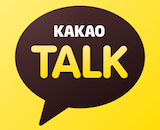 South Korean tech and mobile conglomerate Kakao has assumed ownership of MelOn, the country's top streaming and downloaded music provider. Buying out the 76.4% stake in parent company Loen Entertainment for 1.87 trillion won (about $1.55 billion) adds an entertainment facet to Kakao's diverse holdings, which include messaging, mobile games, mobile banking, and more.
"The strategic acquisition provides Kakao with key assets to create new content platforms and expand into global markets by leveraging Kakao's numerous mobile platforms and Loen's extensive music content," the company said in a press release. "Kakao has strengthened the company's presence in the content platform business, with confidence that it will be the next growth driver in the mobile era."
The acquisition bears some similarities to the deal we saw in late 2014 in Japan, when messenger app Line purchased Mixcloud. The one-time Nokia/Microsoft streaming property turned into Line Music, which has made a big enough impact at launch to land on App Annie rankings.