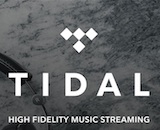 Vania Schlogel has left her position as chief investment officer for Tidal. Schlogel, one of the top front-facing execs at the boutique streaming service, told The New York Times that she actually departed over the summer.
Tidal's internal communication now that the news has become public seems to be spinning her exit as a mutual action. "As the company has grown, there has been less of a need from a financial investment standpoint," Tidal rep Chris Prouty said of Schlogel's departure. From her part, Schlogel said she wished the company well and respected all of the artists involved, but did not elaborate further on her reasons or why her exit was kept secret for so long.
The company has lost several of its leaders since Jay-Z purchased the company from Aspiro. Interim CEO Peter Tonstad stepped down in July, and senior vice president of label relations Zena Burns left in June. Tidal's original CEO during the Aspiro days, Andy Chen, also left the company in April.