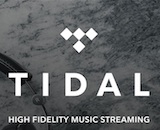 Tidal has had another changing of the guard, with interim CEO Peter Tonstad leaving the top position. Tonstad was CEO of Aspiro, which was Tidal's parent company prior to the buyout by Jay-Z. Tonstad stepped in to replace Tidal's previous CEO Andy Chen, who stayed only two weeks with the company following the change of ownership.
It's unclear whether or not this was a planned exit, as none of the parties involved have been very forthcoming with details. "The only thing I can confirm is that I have resigned," Tonstad said to a Norwegian news site, and Tidal's statement was equally neutral. "Tidal will be transitioning to a permanent CEO as part of our strategic plan to create a leading platform, and current executives in New York and Oslo will continue to lead our rapidly developing innovation and content initiatives until our new CEO is in place," the boutique streaming service said in a statement.
Tidal is also in the news today as a tangent to the latest activities of the current queen of the music scene, Taylor Swift. The pop star penned an open Tumblr post to critique Apple Music's lack of royalty payments during the three-month free trials, saying that was the reason she has chosen to withhold her new album from the service. Apple did opt to reverse its policy following the firestorm that followed. But several sources have noted that Tidal offers the exact payment situation that Swift requested, yet she has not released "1989" on that platform.
It's possible that she is working out an exclusive release with Apple and was leveraging that as a bargaining chip to get the royalty arrangement desired by many artists, since she implied that she would like to offer the album on that service. Or it could be a maneuver to continue getting sales for "1989" by keeping it off of all streaming platforms. Given Swift's immense popularity and new status as a spokeswoman for the artist community, we'll certainly be hearing about whatever her next business move is.