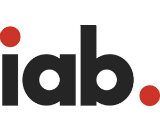 The IAB Podcast Upfront, held yesterday in New York City, included presentations and new developments from many leading audio and podcasting companies. In addition to the talks, several operations used the event to help promote their latest ventures and data. Here's a round-up of the press releases issued at the industry gathering.
NPR: Podcasting stalwart NPR has announced three new podcasts, focused on history and journalistic investigations. Believed dives into the serial sexual assault sentencing of Olympic gymnastics doctor Larry Nassar, exploring how he avoided justice for more than 20 years. Kate Wells and Lindsey Smith of Michigan Radio host the program, out in late October. Rund Abdelfatah and Ramtin Arablouei lead Primer, which will provide lesser-known historical context for current events. The show premieres in February 2019. Finally, an untitled project for early 2019 will investigate the racial basis of a Civil Rights-era cold case.
Podtrac: Podcast metrics and analytics specialist Podtrac traces three years of podcast growth. The analytics outfit compared its results from the top 10 podcast publishers and the top 20 podcasts from July metrics of 2016, 2017, and 2018. Between 2017 and 2018, the top publishers reported 57% growth by streams and downloads, while the top podcasts posted 80% on-year growth by that statistic. Unique U.S. monthly audience for the top podcasts rose 22% on-year to 2.3 million in July 2018.
Authentic: True crime continues to be a big mover in podcasting, and one of the newest hosts has a background in both real and fictitious cases. Michael Connelly's Murder Book will delve into homicide cases that escape major media attention. Authentic will exclusively represent the show, which stars former crime reporter and novelist Michael Connelly. The show will premiere in Q1 2019.
Midroll Media: Midroll Media's Stitcher network had previously announced its fall show lineup, but the audio company had other business development news at the Upfront. Midroll expanded its partnership with Oprah Winfrey's OWN television network for the podcast Master Class, where talented celebrities share life lessons and personal stories. The company is also working on a journalistic show called UnErased with the filmmakers behind Boy Erased about conversion therapy.
Westwood One: In addition to its latest podcast report, Westwood One announced plans for a podcast network centered on women. The Empow(h)er Podcast Network will debut with nine shows aimed at a female audience. The programs include Run Like a Girl about women campaigning for elected offices and On Her Turf, a show about athletes from NBC Sports Group.
WNYC Studios: Public broadcaster WNYC Studios also shared its fall lineup at the event. The big news was a deal with John Green and Hank Green, a brother duo with hefty media clout including YouTube stardom and multiple books. WNYC Studios will remaster and relaunch their current podcasts Dear Hank and John and The Anthropocene Reviewed, plus will support a new project called 10 Things That Scare Me. New seasons are also coming from existing shows More Perfect, The United States of Anxiety, Trump Inc, Nancy, Spooked, and Undiscovered.
Univision: Finally, Univision has three new podcasts on its roster. The upcoming shows are In Our Words, Los Inocentes, and The Daughters of Juarez. "Our success is based on a formula combining our deep consumer insights informing what Hispanic America wants with the most recognizable and influential talent in the business," President of Advertising Sales and Marketing Steve Mandala said. "This combination differentiates us and delivers unrivaled value to advertisers using podcast innovations."