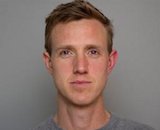 Ian Rogers has resigned from Apple. Rogers was the CEO of Beats Music prior to its acquisition by the tech company, and was one of the key leaders in creating the Beats 1 radio component of Apple Music. The Financial Times first reported the departure, noting that Rogers will be heading to Europe for a position in an unrelated industry.
Apple confirmed that Rogers is indeed leaving, but so far has not issued a formal statement about the change in command. It appears that Rogers' departure was a surprise to the company; not only did he have an important role in one of the more unique features of the new streaming service, but he has been an advocate of both the Apple and Beats brands over the past year.
Apple Music has 11 million people signed on for free trials so far, and in the two months since its launch, the Beats 1 radio project emerged as a highlight. We'll be watching to see if and how Apple responds to this shuffle, and how it might impact the growth of this fledgling streaming and radio platform.