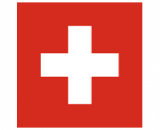 The Swiss Radio Day included a presentation of research into digital listening within Switzerland's radio audience. The Digital Migration working group's recent research found that 45% of all radio listening in the nation happens on digital channels. DAB+ is responsible for about half of that figure. At this stage, DAB+ and the Internet are equally popular among listeners.
The results also found an age split in listening preferences, with young people listening to more digital radio than the older groups. And while digital is securing a larger slice of the pie, analog channels still have a strong lead for in-car listening.
This research group defined "digital radio consumption" as radio listening via a DAB+ receiver, Internet radio, and listening on a computer, tablet, smartphone, or TV set. The survey covered about 2,400 people.