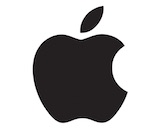 Apple has proposed a new royalty structure for streaming music, one that would be simpler but could create a financial pinch for freemium services. In a proposal to the U.S. Copyright Royalty Board, Apple recommended a system where all on-demand streaming services would pay songwriters a statutory rate of 9.1 cents per 100 plays.
"An interactive stream has an inherent value regardless of the business model a service provider chooses," said Apple's proposal, which was obtained by The New York Times. The current rate model includes different rates depending on whether the listener is a paid subscriber to the service or part of a free tier. The Times glossed that proposal as a direct dig at Spotify, where about three-fourths of its listeners use the free, ad-supported package. Such a system would be much more expensive for Spotify and other platforms with the same business model. Apple Music offers a three-month free trial to new members, but otherwise requires a payment to use.
The library for Apple Music was not negotiated with the statutory rates; instead, the tech major relied on its own direct deals. The Copyright Royalty Board is currently engaged in proceedings to set on-demand streaming royalty rates to songwriters for 2018-2022. Although Apple's stance on the subject has unexpectedly become public, contrasting suggestions from Spotify, Google, Pandora, Amazon, and the RIAA are also likely being filed. Given how vehement the arguments (and reactions) were when the CRB made its decisions for the webcast royalties to labels, this debate will likely be intense as well.