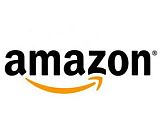 Things are looking good for Amazon's musical efforts these days. Amazon is amassing a growing music audience that now numbers "tens of millions" of paying customers, while its Amazon Music Unlimited program has more than doubled its subscriber count in the past six months. The success of smart speakers is a key factor.
"There's been a lot written about streaming and about smart speakers, but [articles] still talk about it as if this is some future state," Amazon Music Vice President Steve Boom told Billboard. "We know better than that — it's actually happening right now. We wouldn't have grown to this scale if it hadn't been happening already."
Boom said that both smart speakers and a growing number of Prime membership subscribers have been the main factors in Amazon's music audience expansion. It has two different streaming music products available, and each serves a particular audience. Prime Music, which launched in 2014, is free to anyone participating in the company's Prime membership benefits program. This service has a limited catalog and a more closely curated set of playlists and stations, and it caters to people who are less familiar with streaming music. Amazon Music Unlimited is a fully on-demand streaming package that has been closely tied to the Echo smart speaker line since it debuted in 2016.
"We have a lot of evidence that the customers that we're bringing into our ecosystem are either new to streaming in the first place, or new to premium streaming. It's still day one when it comes to what it means to control a music service and have access to a massive catalog and everything you want to do and control it only with your voice."
Amazon has often flown under the radar while Spotify and Apple take over headlines in the streaming music space. The idea of targeting casual music listeners has long been one of the company's main missions with music, but the advent of smart speakers have shown a brand new audience to reach. And as the Echo line was first out of the gate, it continues to lead in market share in just about every survey and research assessment. If Echo's success remains tied to such quick growth in Amazon Music Unlimited as the global rollout continues, it's hard to imagine Amazon being the underdog for much longer.