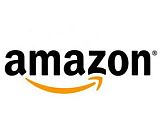 Amazon announced that it will launch its Echo smart speaker line in Australia and New Zealand. Pre-orders for the devices begin today, and the first shipments are expected in early February. In addition the company is rolling out Amazon Music Unlimited in those two markets starting February 1. New subscribers can test out the on-demand music service with a 90-day free trial.
"We've seen phenomenal feedback from customers who use Amazon Music Unlimited, and we're thrilled to bring an entirely new world of music streaming possibilities to listeners in Australia and New Zealand," said Sean McMullan, head of international expansion for Amazon Music. "We're opening doors for our customers to have access to an incredible catalogue of music, and to be able to listen to some of their favorite artists while using the power of voice in exciting new ways."
Customers in Australia and New Zealand will have the multiple paid access options. A subscription on a single Echo device will cost A$4.99 and a regular individual subscription will cost A$11.99 a month. Amazon said it will roll out a family plan with music access for up to six household members for A$17.99 per month. The Prime membership program has not rolled out yet in Australia; members of that benefits package can get a discounted price on Amazon Music Unlimited in the U.S.