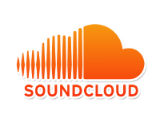 SoundCloud has added a real-time component to its analytics suite for creators and uploaders. The audio platform is making data around plays, likes, reposts, comments, and downloads available to artists in real time. The metrics are aggregated per 24-hour period, starting at midnight (Berlin time for this Berlin-based company). they allow users to dig into each hour of that 24-hour period.
The new data is available in the Today custom view within the stats page on the web version of the service or in the SoundCloud Pulse app. The change is available to any creator using the platform.
This welcome addition connects to SoundCloud's history as a platform for creators, and a social network for audio. The real-time stats encourage uploaders to observe, measure, and respond to listens and comments as they are happening.
"We're excited about the year ahead and hope you are too! We look forward to bringing you even more tools to empower you to continue on your creative journey," the SoundCloud blog post said.
The company has adopted a few product updates for artists in the past few months, including playlist data and private track sharing on mobile. These changes followed a shake-up in SoundCloud's leadership. The company secured a deal with two investors in August 2017 that provided the financing for its operations to continue. Former Vimeo exec Kerry Trainor took over as CEO as a result of that deal.