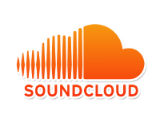 SoundCloud added a critical new statistic to its analytics suite. Creators can now see information about how their work is being shared and heard on user playlists. It includes who is sharing their tracks in playlists and how many plays that collection has contributed for the track. This data is available on the web and through the SoundCloud Pulse companion app.
The audio company also announced an update to the look of its statistics hub on the web. SoundCloud said the changes include a more intuitive interface, and a new look to the visualized data points. The top listener and top country analytics are two that have been updated.
In August, SoundCloud landed a deal with two international investors for a critical influx of financing to keep the audio company afloat after months of fiscal uncertainty. Following that deal, SoundCloud announced that co-founder Alexander Ljung would step down as CEO to be replaced by Kerry Trainor.