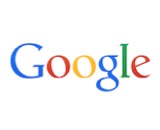 Google's media event earlier this week showcased the company's voice assistant and voice-control technology. Two music and audio services are part of tie-ups around Google Assistant.
First is with iHeartRadio. The media platform announced integration with both of Google's new smart speakers, the Google Home Mini and Google Home Max. Listeners can use the "Okay Google" voice control prompt to tune in to iHeartRadio and control the soundtrack on both those devices. The iHeartMedia voice control is also supported on the Google Pixel Buds, a smart set of headphones.
The second music service is Spotify. This development brings voice support for the streaming platform on any device running Google Assistant. That includes Android phones running version 6.0 or later of the Android operating system. This integration is available to both free and paid Spotify listeners. Full Google Assistant support is slated to roll out over the coming weeks. Once it is available, link the Spotify account and set it as the default music service to begin using the voice commands.