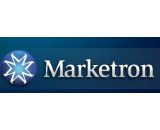 Private equity firm Diversis Capital has acquired media software company Marketron from previous owner BlackRock Capital. No financials have been disclosed to RAIN.
In the deal, Diversis names Michael Collins as Marketron CEO, exiting previous chief executive Jeff Haley, who has led the company since 2012, remains on the board. Michael Collins comes from the advertising universe, broadly speaking; he was CEO of Adelphic, a demand side platform (DSP) which was acquired by Time. Before that he led Joule, a global mobile advertising agency.
"Marketron has been the undisputed leader in our space, delivering the software and services that enable our media clients to grow their businesses," said Collins. "The new investment from Diversis will allow us to rapidly evolve our product offerings and extend our leadership position."
The stated strategy includes "further developing its digital and programmatic capabilities to increase revenue opportunities and expand the areas addressed by its existing revenue management products," according to an announcement.