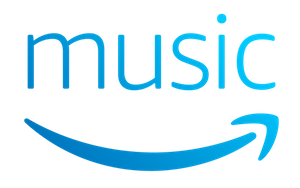 Amazon has launched its new streaming music program. Carrying the name of Amazon Music Unlimited, the new service is muscling into the crowded territory with a unique integration with its existing home technology.
First, the basics. Amazon Music Unlimited is an on-demand streaming platform. Its library of tens of millions of songs can be heard through thousands of playlists, both curated and personalized. It will be available as an app on desktop or on iOS and Android mobile devices.
Now, the really good stuff. The company was expected to have some interesting ties to its Amazon Echo voice-activated wireless speaker and it has delivered on that front. The personal assistant is clearly going to be a big differentiator in Music Unlimited for those who own one. (Or possibly Music Unlimited will be the tipping point where people decide they want to own one.)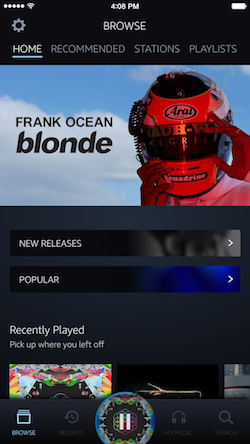 In any case, the Echo can use voice controls for the streaming service. According to Amazon's press release, it's able to parse some more complex queries such as playing the most recent single by a band or creating a playlist of popular tracks when you ask to hear a specific artist. "If you want a sense of the future of voice-controlled music, go ahead and ask Alexa for a free Music Unlimited trial, and play around on your Echo," Founder and CEO Jeff Bezos said. "If you don't know the name of a song but know a few lyrics, if you want to hear songs from a specific decade, or even if you're looking for music to match your mood, just ask."
Even though Prime isn't in the name, Amazon is still making it worthwhile to try out the music program as a member of that program."Amazon Music Unlimited brings real value to the millions of people who are already Prime members," Bezos said. Prime customers pay $7.99 a month for Music Unlimited, of $79 for a whole year, while non-members pay $9.99 a month. There is also a "for Echo" subscription plan that includes all the features of the basic subscription for a single Amazon Echo, Echo Dot, or Amazon Tap device. That option will cost $3.99 a month.
Those curious about it can try Music Unlimited for a 30-day free trial. It will also be rolling out a family subscription option later this year, granting up to six people access for $14.99 a month or $149 a year.
Between Amazon's news today and the announcements of new subscription plans for both Pandora and iHeartRadio, music streaming is seeing a definite push into mid-priced on-demand listening. With several companies, including the current industry leaders, operating at a $9.99/month price point, it will be interesting to monitor the response to the new wave of value-priced options.