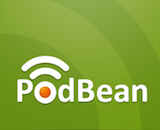 Podcast hosting company Podbean has unveiled an update to its statistics, making them fully compliant with the IAB Podcast Measurement Guidelines. The revised system will be released starting April 3. The company noted that the changes will probably lead to a reduction in the numbers reported to its users. According to Podbean's testing, the IAB compliance may lead to a 10%-20% reduction in download numbers.
"The reduced number reflects a change in the time period for filtering to get the unique download statistic," the company said in its announcement. It expects all other data points to remain unchanged by the updates.
The IAB released the second version of its podcast measurement guidelines in July 2017. The most recent version maintain a clear division between downloading and streaming of shows that was introduced in the first release of the guide.
The IAB (Interactive Advertising Bureau) is one leading force in the effort to develop a common currency — that is to say, a recognized standard — of measuring podcast listening and ratings. The IAB standards represent guidelines that are in wide use currently; one high-profile example is the monthly Podtrac rankers that list top podcast publishers and shows.
Most observers agree that bringing recognized 3rd-party measurement to the field could make it easier for advertisers to commit marketing budget to podcasts, if they have a more accurate sense of the listenership that they're buying.