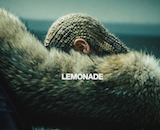 We're keeping close tabs on the current wave of big album releases that are windowing their distribution. Here's the latest data from the two top performers.
Beyoncé's new album Lemonade posted 656,484 album projects in its first week, according to BuzzAngle's charts. That album projects metric (which collects album sales, song sales and on-demand audio and video streams) includes 489,000 album downloads and 908,000 song sales. Her new work was available for purchase on the usual range of digital storefronts, but it can only be streamed on Tidal. And since its release, the album's songs have racked up 115.5 million streams just on the one platform.
Based on BuzzAngle's equivalency of 1,500 streams counting as one album sale, that means the Tidal streams generated 12% of its first week sales. Not too bad for the streaming service that had much of the industry betting against it for its first year.
The other big exclusive project at the top of the charts is Drake's Views. We already reported on its stellar first-day sales from Apple Music, its exclusive on-demand home for its first week. However, it's worth noting that the album has made its appearance on lean-back services. For instance, Pandora listeners can hear new tracks in the programming for their related stations. Since Friday, more than 146,000 users added Drake stations to their accounts, and Views has already racked up more than 17.4 million spins on Pandora so far.