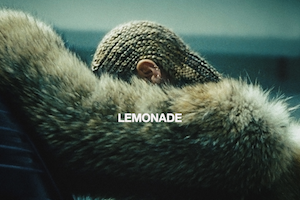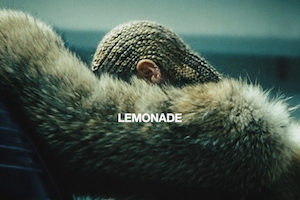 One of the big story arcs in the music world today centers on distribution. Several of the day's hottest acts have been exploring new ways of using digital platforms to get their new work out to listeners. Adele, Rihanna, and Kanye West have each explored alternate distribution paths for their albums in the past six months. Over the weekend, another powerhouse joined their ranks.
Let's trace the arc of Beyoncé and her new album Lemonade. The singer debuted the album with an accompanying video via HBO special on April 23. Following the program, the full album was released to Tidal, and only Tidal. But 24 hours later, it became available to purchase and download on other digital platforms, such as iTunes, Amazon, and Google Play. However, Tidal retains the exclusive streaming rights to Lemonade "in perpetuity."
Although this exploration of distribution options has become common, it hasn't been without some stumbling blocks. For instance, a fan is suing Kanye West and Tidal because West had tweeted that his The Life of Pablo album would "never" be on Apple, yet did show up there after a few weeks.
And Spotify's leadership is starting to speak out about the exclusivity approach.
"We believe long-term exclusives are bad for artists and they're bad for fans," Jonathan Prince, Spotify's global head of communications and public policy, said. "Artists want as many fans as possible to hear their music, and fans want to hear the music they're excited about – exclusives get in the way of both. Of course, we understand that short promotional exclusives are common, we don't have a total policy against them, and we certainly respect the choice of artists to decide what's right for them."
Whatever the critics say, Beyoncé's approach has been good news for Tidal. According to App Annie, Tidal's iOS mobile app was the No. 2 free download in the U.S. yesterday, in addition to topping the music app download chart for iPhones. The performer is a part-owner in Tidal. This also isn't Beyoncé's first foray into exclusive launches; her self-titled surprise album of 2013 was only on iTunes. It was also one of the first high-profile releases in the streaming era to take the exclusive route. Her decisions to focus on downloads, even thought that idea of ownership is on the decline, is also interesting. We'll be very curious to hear any data points about Lemonade's sales performance in the coming weeks.