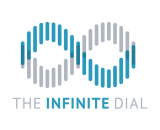 Triton Digital and Edison Research announced that they will expand their Infinite Dial study to cover Canada. The research will offer a comprehensive view of Canadian digital media consumption, covering topics including digital audio, podcasts, and smart speakers. The inaugural Infinite Dial Canada study results will be unveiled on April 4.
"The Infinite Dial studies explore the penetration of online audio and other digital media in a way that no other study does," said Tom Webster, Edison's senior vice president. "A wide audience across the world, including broadcasters, ad agencies, and the financial community at large, have come to rely on the insights that the Infinite Dial provides year after year. With data derived using the highest-quality research standards, we are proud to be expanding our insights to Canada in 2018, in addition to our parallel work in the U.S. and Australia."
"As reported by eMarketer, mobile ad spend in Canada is predicted to reach $4 billion in 2018, which is creating an enormous opportunity for mobile-first advertising channels such as digital audio," John Rosso, president of market development for Triton Digital, said. "We are pleased to partner with Edison to bring the powerful insights of the Infinite Dial study to Canadian broadcasters, podcasters, and advertising agencies alike to help inform their digital audio strategies for 2018 and beyond."
The Infinite Dial has been monitoring audio consumption in the United States since 1998. The study expanded to include an Australian edition in June 2017.