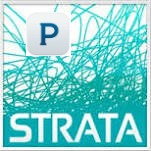 STRATA, a media buying platform that connects advertisers with media publishers, has re-positioned Pandora's ratings profile on its dashboard, separating it from radio stations, according to Inside Radio and RAIN News sources.
Inside Radio's reporting quotes a STRATA spokesperson describing the new positioning as "a minor change in layout," meaning that Pandora will not be "inter-ranked" with terrestrial radio stations in STRATA's buying and campaign planning platform.
A New Twist for Pandora
Whether of small impact or large, the layout change is the latest twist in a long path of Pandora competing against U.S. broadcast radio for advertising dollars. In that core competitive mission, Pandora has built on-the-street sales staffs in over two-dozen top listening markets. Pandora has prioritized having its audience metrics placed alongside those of radio stations — a difficult technical challenge (in addition to a political one) because data methods are completely different in streaming audio and terrestrial audio.
Pandora's efforts in that regard received a big push forward in March, when the Media Rating Council (MRC) accredited Triton Digital's Webcast Metrics Local product. Triton Digital provides Pandora's ratings, and the accreditation is an industry-recognized stamp of approval on an AQH metric (average listeners per quarter hour, a standard terrestrial ratings measurement) for streaming audio.
Even for a year before that, Pandora had been listed side-by-side with radio in STRATA, and the MRC accreditation both justified that positioning and offered validation to advertisers and agencies that Pandora's radio-like ratings (provided by Triton Digital) were trustworthy. The latest action by STRATA seems to step back from that.
What Does It Mean for Sellers and Buyers?
RAIN spoke with Brian Benedik, VP / North America – Advertising at Spotify. Benedik put the action of a single buying platform into a larger perspective. "I have a lot of respect for STRATA and its position in the market. But the reality is that 80% of agency holding companies use Mediaocean as their agency stewardship system." Benedik noted that in Mediaocean, Pandora is integrated with terrestrial stations.
But within STRATA's system, the change makes life harder for buyers in Benedik's view: "For the agencies that are using STRATA, it makes it more difficult to look at audio holistically and make investment decisions. We're now splitting the atom, with two sets of rankers, putting Pandora and the terrestrial stations in two places. I'm not sure that helps the demand side do their job. I'm hoping that as digital audio ccontinues to grow, and earns its seat at the table alongside terrestrial radio, that agency stewardship systems like STRATA make it easier for customers, as opposed to harder."
Matt Cutair, CEO of boutique ad network AudioHQ, also commented to RAIN on behalf of the sell-side, noting that STRATA's action is a symptom of an industry-wide failure. "The lack of consistent measurement within the digital audio and overall audio spaces continues to be a major stumbling block for the industry. Agencies are consistent in their requests for multi-platform measurement and I believe it's short-sided of us as an industry to not have come together by now to solve this easily solvable problem. The data is there, across the board, it just takes cooperation across the various constituencies within the space, which to date has been lacking."
Kurt Hanson, founder and CEO of online radio platform AccuRadio and a recognized ratings expert (also Founding Editor of RAIN News), noted that broadcast and streaming metrics are nearly identical: "Given the fact that AQH and cume are calculated almost the precisely the same way for both AM/FM and online radio, and that the Webcast Metrics Local ratings data is MRC-accredited, it's really an apples-to-apples comparison, not apples-to-oranges, and a feature that I believe lots of buyers appreciate. To the extent that broadcasters will eventually want to start selling their online audiences through the popular planning and buying platforms, I believe it's short-sighted for them to NOT want online radio audiences easily available to buyers."