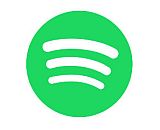 Spotify announced that it is going to buy back some of its shares. The streaming company may purchase as much as $1 billion worth of its stock or up to 10 million ordinary shares. Its buyback program will expire on April 21, 2021.
"The repurchase program will be executed consistent with the company's capital allocation strategy of prioritizing investment to grow the business over the long term," the company said in a statement.
The move is likely in response to its recent sell-off in stock. Spotify's shares took a hit in the past few weeks, with a per-share price hovering around $140 at the time of its third-quarter earnings announcement. Despite growth in subscriber numbers and a first-ever quarterly net income, Wall Street responded coolly to Spotify's prospects. It's been an erratic debut year for Spotify, which traded around $153 at the time of its first-quarter report and then reached a high of $196 on July 26.