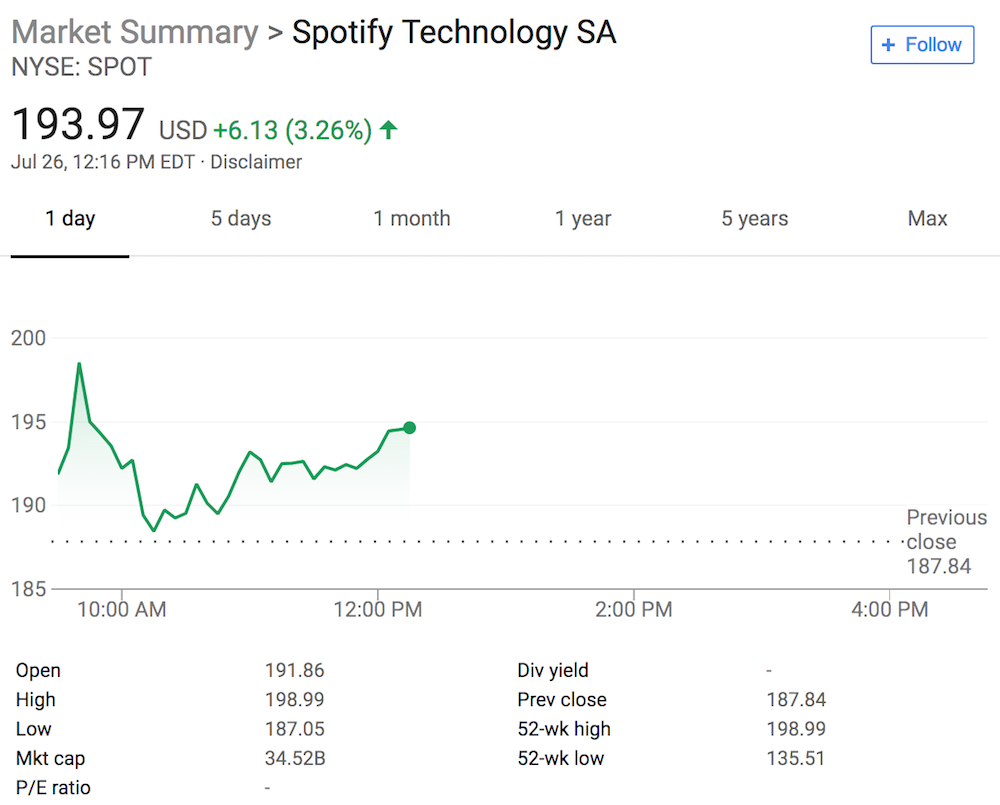 Spotify has shared its results for the second quarter of 2018, and the period yielded several positive figures for the streaming company. Quarterly revenue reached €1.273 billion, up 26% on-year. Premium listeners delivered most of that total, with €1.15 billion in revenue. Average revenue per user was €4.89. The company's operating loss was €90 million for the period.
Spotify continued to post increases in its audience. The quarter closed with 180 million monthly active users and 83 million premium subscribers. That's up from 170 million and 75 million, respectively, at the end of the first quarter this year. In the guidance department, Spotify set an expectation of 85-88 million subscribers for the September-ending quarter.
"Our mid-year campaign performed well and was a significant portion of our subscriber intake in the quarter," Spotify said in announcing the results. And interestingly: "Family Plan continues to be a primary driver of gross adds and lower churn due to strong retention."
Wall Street has been looking more favorably on Spotify lately, and has also reacted well to the financials. Stock prices are up from the first quarter, and have been hovering above $190 so far today.