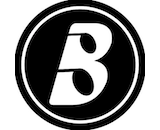 Universal Music Group has licensed its catalog to Boomplay Music, a top streaming service in Africa. Boomplay will add UMG's library to its current catalog of 2 million tracks. The company currently boasts more than 36 million listeners across Nigeria, Kenya, Ghana, Tanzania, Rwanda, Uganda, and Zambia. Boomplay says it is adding almost 2 million new users a month for its Android app, and is planning to launch an iOS counterpart in the coming weeks.
"This partnership extends our reach and makes our artists' music accessible to millions of African music lovers," said Ezegozie Eze Jr, head of the recently launched Universal Music Nigeria. "We are delighted to be the first global music company to partner with Boomplay and look forward to bringing the extraordinary creativity of our artists to as many Africans users as possible."
"Boomplay is determined to continue meeting the music passion point of Africans in a legitimate way, especially Boomplay users, and teaming up with a major music company in the global music industry like Universal Music Group, offers yet another significant opportunity for us to do so," Boomplay Music CEO Joe He said.