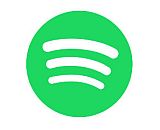 Spotify has reached a settlement with Wixen. The independent publisher filed a $1.6 billion lawsuit against the streaming service at the start of the year on claims that Spotify had hosted tens of thousands of compositions from Wixen without the correct mechanical licenses. Wixen also argued that Spotify had underpaid its songwriters. The two parties have settled, although the final sum changing hands was not disclosed.
Both companies released upbeat statements following the settlement. Spotify said the end of this case marked "a broader business partnership between the parties, which fairly and reasonably resolves the legal claims asserted by Wixen Music Publishing relating to past licensing of Wixen's catalog and establishes a mutually-advantageous relationship for the future."
"Spotify is a huge part of the future of music, and we look forward to bringing more great music from our clients to the public on terms that compensate songwriters and publishers as important partners," said Randall Wixen, founder and president of the publisher. "I am truly glad that we were able to come to a resolution without litigating the matter. Spotify listened to our concerns, collaborated with us to resolve them and demonstrated throughout that Spotify is a true partner to the songwriting community."
Spotify has faced legal action from multiple publishers and songwriters over the years, but has been ramping up efforts to give those industries and creative professionals access to more information about their works on the streaming platform. It began rolling out songwriter and producer credits in February, and in November, it rolled out a beta of a new publishing analytics platform.