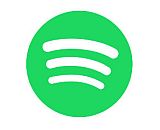 Spotify has been making a big effort to put more data in front of the music industry. The latest move in that vein is the beta launch of Spotify Publishing Analytics. The streaming audio company will offer daily streaming statistics such as playlist performance for the works and recordings a publisher identifies. Participants will also be able to see data for each of their songwriters. The system also lets publishers compare all the different versions of a composition, such as remixes or covers. The program was developed with input from multiple publishers, including Reservoir and BMG.
"One of our core missions at Spotify is to enable creators the opportunity to live off their art," said Jules Parker, Spotify's head of publishing relations and services for the EMEA and APAC regions. "The publishing community is integral in supporting the songwriters that create the music we love. With more information, publishers are empowered to make the most of the opportunities the global reach of Spotify provides, and the more information we can share with each other, the more opportunities we can help create for songwriters."
The blog post announcing the beta noted that the Spotify Publishing Analytics program is simply about putting more information into the hands of songwriters and publishers. It will not impact when or how publishing royalties are assessed and paid.
The new development is a counterpart to the Spotify for Artists platform, which has been delivering analytics and insights to performers for more than a year. Lately, that program has expanded to include addition services such as direct uploads. The addition of data specifically for publishers is one more indication that Spotify is edging into territory beyond simply delivering audio in a .