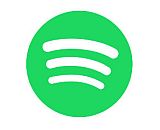 Spotify is beta testing a new process that will allow independent artists to upload their music directly to the streaming platform. The feature is being offered to a small group of performers through the Spotify For Artists management dashboard. According to the blog post announcing the trial, direct uploading is one of the top requested features for the Spotify For Artists platform.
The company explained that it collaborated with some indies to make sure that the direct upload process incorporated artists' needs. That includes control over metadata after uploading and the chance to preview appearances before the music is released. Only "a few hundred U.S.-based independent artists" have been invited to this stage of the beta testing, but Spotify said it will be asking more people to participate over the coming months.
"We've focused on making the tool easy, flexible and transparent," Kene Anoliefo, Spotify For Artists' senior product lead, creator marketplace, told Billboard. "There will be no limit or constraint on how often they can upload. We think that can open up a really interesting creative space for artists to begin sharing their music to their fans on Spotify."
This change may have been a top request from indies, but it's also a way for more performers to distribute their work without a label or a label services company. Several specialists such as TuneCore or DistroKid exist to help manage digital distribution and royalties for independent artists. Spotify seems to be making a disintermediation play by cutting out the middle link. However, those digital distributors also place indie music in other services all over the world. But more options for up-and-comers to get exposure is certainly a positive for artists.