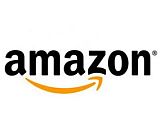 The Amazon Alexa voice assistant platform is coming to more and more gadgetry around the home. This week began with rumors of at least eight new Alexa devices to come before the year's close, and the week is ending with a leak confirming two of them.
Listings for an Echo Sub wireless subwoofer and a Smart Plug appeared, and promptly disappeared online ahead of a planned event for Amazon to announce new hardware later this month. The voice-activated subwoofer will reportedly at 100W of bass to an Echo or Echo Plus with an option for stereo pairing. The ship date appeared to be October 11 with a price tag of about $99. The Smart Plug offers a way to add voice controls to non-smart appliances. It plugs directly into the wall, but whatever is socketed into the Smart Plug's outlet can then be turned on and off by voice. This device is also expected to ship on October 11 for $125.
These aren't the only spins on smart home technology expected from Amazon in the coming weeks. The conglomerate is reportedly working on integrating Alexa with other audio tech such as an amplifier and receiver. But the new applications could go beyond entertainment to a microwave oven and an in-car device.
Several tech brands have been exploring how to make day-to-day electronics smarter and more efficient, but this potential announcement is an early sign of the voice AI platform merging more decisively into hardware. Being in control of both hardware and software could mean a more seamless experience for users, but some may not be eager to let one company dominate all aspects of their home lives.