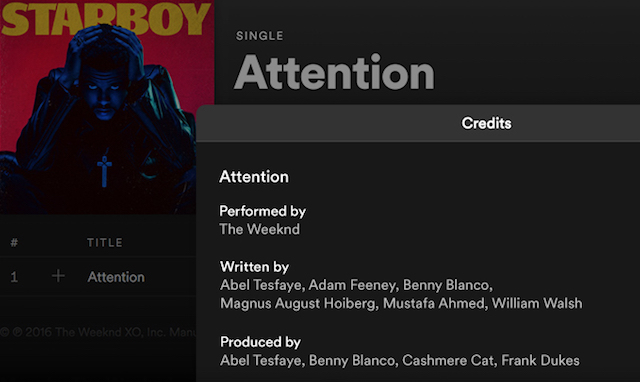 Spotify has added credits for songwriters and producers to the tracks on its platform. Right-clicking on a song will reveal an option for "Show Credits," which opens a pop-up that lists the names of the performer, the writers, and the producers. Spotify said in a blog post announcing the development that it will also provide the source of the credits. At launch, Spotify is starting with information from metadata provided by record labels.
"We realize some of the label-provided credits are incomplete or may contain inaccuracies, but this is just the first step in displaying songwriter credits on Spotify. The feature will continually evolve to become more efficient, provide better functionality, and incorporate more information from industry partners over time."
Spotify has had a few major stories in the works already this year. The company was sued by music publisher Wixen on allegations of not having the correct license to stream its songs. The news broke at the same time as Spotify's filing of documents to pursue a direct listing also became public.