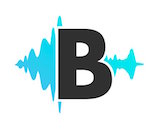 Audioboom announced that the comedic true crime podcast And That's Why We Drink has joined the Audioboom Originals Network. The expanded deal includes an exclusive premium ad sales and promotional agreement. The podcast is hosted by Christine Schiefer and Em Schulz, and it explores true crime, urban legends and paranormal phenomena with a humorous bent.
"We're delighted that And That's Why We Drink has chosen to join the Audioboom Originals Network, and excited at the dynamic opportunities this brings," Audioboom COO Stuart Last said. "Audioboom is already lining up live reads and sponsorships with advertisers eager to promote their brands with one of the biggest podcasts of the past year."
"Audioboom saw something in us from the very start, when we were a new show with a fraction of the reach we have now," podcast host Schiefer said. "They worked alongside us to grow our brand and our content, so when the chance to join the Audioboom Originals Network was presented to us, we jumped on the opportunity. We feel so fortunate to be under the Audioboom umbrella alongside so many amazing creators, and can't wait to see what the next few years hold!"
Audioboom raised £4.5 million in June to support its industry relationships and expand the Audioboom Originals Network. Stuart Last spoke with RAIN News about the company's plans for its originals program, including 12 shows slated to launch in 2019.