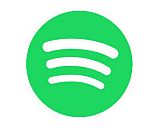 Spotify has settled a class-action lawsuit over mechanical royalties with the creation of a fund for compensating the artists and labels who have not been paid those fees. If approved by the court, Spotify will set up a fund worth $43.4 million for payouts around compositions that it played without paying mechanical royalties.
This subset of legal fees has posed a challenge to both streaming services and artists. Mechanical royalties are paid for use of a musical composition rather than a musical performance. The infrastructure for managing these royalties does leave potential gaps where it's not clear who should be paid for a piece or how much.
Mechanical royalties have been a legal thorn for Spotify for several years. The company weathered a complicated case with the Victory Records and Another Victory Music Publishing in 2015. The latest suit stemmed from separate actions filed by David Lowry and Melissa Ferrick.
Settling up this class action is another loose end for Spotify to tie up. The company has allegedly been considering a direct listing to the NYSE this year rather than pursuing a full IPO. In either case, Spotify has been shoring up its financials and leadership to put the best foot forward in whatever its next step might be. It added four new members for its board of directors last week and hired advisers to plan a possible direct listing. Most recently, the NYSE may even be looking to change its rules in order to make the direct listing process simpler. A ruling on that request is expected from the Securities and Exchange Commission by June 29.