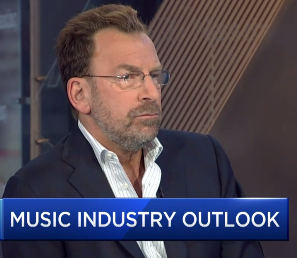 In an interesting conversation on CNBC, ex-Warner chief Edgar Bronfman Jr. voiced his advocacy for streaming, putting the access-vs-ownership disruption in context of a broader media transformation.
"I think this 'unbundling' is precisely what is undoing a lot of media business plans and business models," Bronfman said. "Music was the first to try to contend with this. Music is probably better off — under a subscription model — than it was in the eighties and nineties when it was selling albums."
"More people will be buying music, maybe spending less … at the end of the day it broadens the distribution base and can grow it beyyond where it was in the physical days."
Bronfman made his remarks at a time of unusual hope, even optimism, in the music industry that streaming revenue might be turning a corner. The RIAA, which advocates for labels and tracks U.S. record industry revenue, reported that in 2016 streaming accounted for the majority of earned dollars, lifting the industry's bottom slight by a slight amount over 2015.