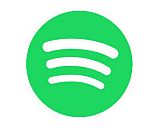 Spotify has reportedly added four new members to its board of directors in advance of its potential plans for a direct listing on the NYSE. The new members are:
Tom Staggs, former chief operating officer at Walt Disney
Padmasree Warrior, head of the U.S. arm for electric car company NextEV
Shishir Mehrotra, former head of product at YouTube
Cristina Stenbeck, owner of investment firm Kinnevik
The addition of Staggs has drawn particular notice, as he joins Ted Sarandos, Netflix's chief content officer, on the board. Having directors from two high-profile companies in visual arts has renewed speculation that Spotify will continue to expand its video strategy.
Sources familiar with the situation said the appointments are subject to shareholder approval. Spotify has not commented on the reports.