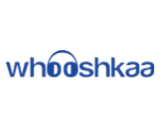 Spotify has acquired Australian podtech company Whooshkaa. The company says it will integrate Whooshkaa's platform technology into Spotify subsidiary Megaphone. One important piece of that technology is an easy way for radio broadcasters to turn their content into on-demand podcasting.
The goal is to bring a more global reach of content into the Spotify Audience Network, broadening the reach for Spotify advertisers.
Whooshkaa is currently in a technology sharing deal with Spotify competitor Deezer.
"We believe the worldwide growth potential for digital audio is still largely untapped. Through the addition of these new tools as well as the innovative team behind them, we are reinforcing our commitment to helping creators, publishers and advertisers realize the value of this opportunity," said Dawn Ostroff, Chief Content & Advertising Business Officer, Spotify. "With Whooshkaa, we will strengthen our efforts to help audio publishers of all kinds grow their podcast business and scale our ability to help advertisers reach their audiences."
"We are proud to support both podcast-first and broadcast businesses, offering publishers a best-in-breed audio platform across their podcast and radio content," Whooshkaa Founder & CEO Robert Loewenthal.  "We are looking forward to being part of Spotify's bullish vision of the future of audio."
No terms have been disclosed.