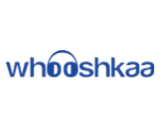 Deezer has entered a deal with podcast technology platform Whooshkaa. Under their arrangement, podcasters on Whooshkaa's platform will be able to distribute their shows to Deezer with a one-click integration. Deezer currently has 14 million active users in 180 countries.
"Deezer is the music streaming and podcast platform of choice for millions of European listeners," Whooshkaa Founder and CEO Robert Loewenthal said. "Australian creators are producing some of the World's best podcasts and this integration represents another opportunity for that content to be discovered by global audiences."
"We've seen first-hand how podcasts complement the overall music experience," said Frédéric Antelme, VP of content and productions for Deezer. "Over the last few years, we've grown our podcast library to make sure fans can enjoy something new every day. Partnering with Whooshkaa means that even more podcasters can grow their audience, while listeners regularly get fresh content to suit their tastes."
Deezer has a history in podcasts. The company acquired Stitcher in October 2014 before selling it to current owned E.W. Scripps in 2016. Since then, it has forged other outside partnerships to bring podcast content into its platform.