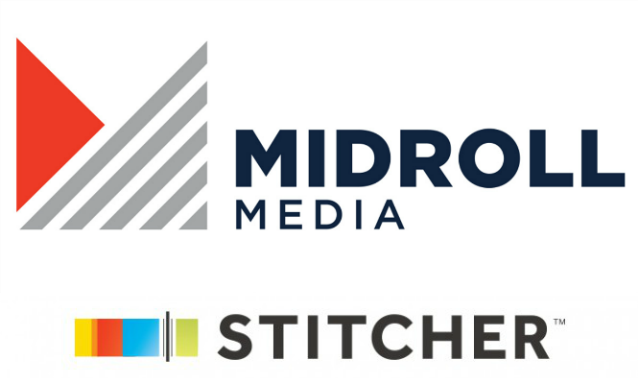 Media conglomerate E.W. Scripps has acquired podcast listening app Stitcher from global music service Deezer, which acquired Stitcher in October, 2014. Stitcher was founded in 2008, preceding the post-Serial podcast resurgence by several years, and now holds over 65,000 shows.
According to the Wall Street Journal, Scripps is paying $4.5-million for Stitcher. The new acquisition places Stitcher within Midroll Media, a podcast content and sales company, which Scripps purchased in July of last year. Those two buys, plus Hubbard Radio's 30% equity investment in PodcastOne (August, 2015), represent a recent wave of old-media institutional money flowing into the podcast space.
Stitcher's early-mover advantage in podcasting has yielded a loyal user base of 8-million registered users, and a connected-car footprint that covers dashboard placement in about 50 car models. Stitcher has about a dozen employees who will become Midroll Media employees within Scripps.
The Last Mile
RAIN News spoke to Midroll Media EVP of Sales & Development Lex Friedman about the benefits that Stitcher brings to Midroll. He talked about the value of putting Midroll podcasts into an app which has so much traffic, and the visibility into user behavior that will provide.
"It's really exciting. We'll now have an entrée into that last mile to the podcast getting delivered. It's challenging to know what's really happening in terms of listening behavior." The industry-wide issue with audience analytics is that Apple iTunes and the Apple Podcasts app deliver the majority of listening, and Apple does not disclose how people listen. According to Lex Friedman, Stitcher will furnish a substantial gain in audience intelligence because of its substantial second-place user base:
"Stitcher represents four percent of listening for an average podcast, and for shows that promote Stitcher a lot, it might be eight percent. It's a big second-place challenge to Apple's apps, which have between 65% and 80% of all podcast listening. If we can keep growing that Stitcher piece, we'll be able to get a lot more insight into how listeners are listening, what they're listening to, what the completion rates are, are they skipping ahead, are they listening straight through. That kind of insight will be really helpful to us on the content side, to know what kind of shows we should be creating."
The Stitcher grab is not an acqui-hire for technology resources. "We have a development team in-house and having more resources on the tech side will be great. Every modern company, whether content or sales, is also a tech company, like it or not. With Stitcher, we don't just love the developers (although we do), but we love the penetration, the number of registered users, and Stitcher's presence in the connected car."
Old Media Becomes New
For Scripps, the multi-faceted media company now owns a pioneering content and sales company, and the most robust challenger to Apple in podcast delivery. Deezer's podcast initiative with Stitcher comes to a close — our ear to the ground picked up question marks about why the global music service didn't do more with Stitcher, or promote what it did do more loudly. This development notwithstanding, Spotify and Google Play Music are both proceeding with their podcast presentations … but also with little fanfare and what might be described as inching progress. Pandora makes the loudest noise with the fewest podcast products — the internet radio giant owns exclusive streaming rights to Serial.