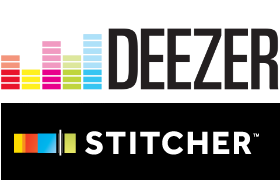 Deezer, the Paris-based on-demand music service which operates in 180 national markets, has acquired Stitcher, the market-leading podcast app. The breakthrough deal puts a whole new category of content into the Deezer library, which is already stocked with 35-million music tracks. Stitcher adds to that catalog some 35-thousand podcasts and radio shows.
"Stitcher will continue." –Tyler Goldman, CEO of North America, Deezer
"It's surprising, but none of the major music streaming services have talk content," Tyler Goldman, Deezer's CEO of North America, told RAIN in a pre-announcement phone call. "Talk lags behind music, but among our users there is an enormous demand for talk content."
Goldman noted that some 39-million U.S. listeners listen to streaming talk programming. "But that lags behind terrestrial and satellite," he said. "Half or more of Sirius XM content is non-music content."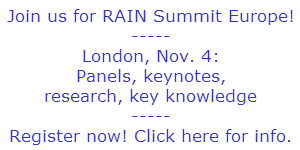 Stitcher carries top radio shows as archived podcasts, and distributes programs from 12,000 audio publishers including NPR, the BBC, Fox News, The Wall Street Journal, CBS Radio News, and many celebrity podcasters.
We asked Tyler Goldman what would happen to the Stitcher brand, mindful of the recent Apple acquisition of Swell Radio, a Stitcher competitor, in which Swell was instantly shut off. "Stitcher will continue," Goldman told us definitively. "We're going to continue to run the Stitcher app as a stand-alone app. We're also going to incorporate Stitcher functionalities and the Stitcher brand into Deezer. We'll continue to build upon the work that Stitcher has done. We're bringing over the entire Stitcher team."
Other streaming platforms lean into talk programming and podcasts. TuneIn and iHeartRadio, leading content aggregators from multiple sources, both feature archived radio programs and other talk choices. Many music services stream comedy tracks, an album-oriented sub-category of talk. but Deezer's acquisition of Stitcher blends two distinguished brands.
Stitcher has been funded by venture capital totalling $24.7-million, a Deezer spokesperson told RAIN. Deezer was founded in 2007, and serves a global audience of $16-million users. Deezer recently crept into the U.S. market by partnering with Bose and Sonos for its Deezer Elite plan — a hi-rez music subscription that Tyler Goldman told RAIN is meant to serve the U.S. audiophile market.
Goldman assured us that Deezer will continue making inroads in the U.S.: "Deezer will be increasing its presence in the U.S. in multiple different ways."