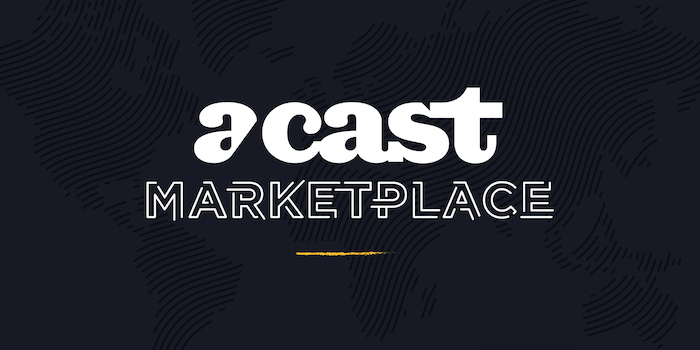 Podcast company Acast has continued its rapid expansion pace with the launch of its own platform for buying advertisements. Acast Marketplace offers advertisers direct, automated access to purchasing ads, sponsorships, and branded content.
Advertising buys in the Marketplace are purchased either direct or through Acast's automated platform. Dynamic insertion technology helps the spots be played for the target audiences.
Sponsorships feature show hosts delivering brand messages in their own voices, while branded content buys might be segments, episodes, or complete shows designed to forge deeper connections with listeners.
"The launch of Acast Marketplace is a significant moment for us. We've invested five years in understanding and educating on how and why podcast advertising works — including what best practice looks like for brands and creators, and what listeners are most receptive to," Acast Global SVP of Sales Joe Copeman said. "Acast Marketplace sets a new standard for the entire podcast industry by bringing everything we do for advertisers under a single, easy-to-access umbrella. No other podcast company offers the same level of reach, the same global scale, or the same level of experience — across any and every podcast platform and device — as we do."