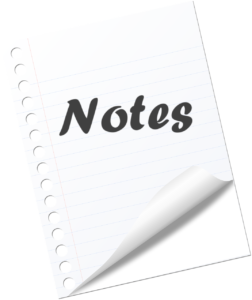 Jottings of note:
Slurp
Will Page — ex-Spotify Chief Economist and book author ("Tarzan Economics") — has a fascinating piece celebrating and analyzing the 20th anniversary of the $9.99 price point for streaming music. It's a must-read which compares the economics of consumer music pricing with the retail cost inflation of Malbec wine. READ
Education
The debate over paying performers for radio play of their records in America, and the political lobbying, will likely continue foreseeably. Now, teenVOGUE is promoting the situation to young musicians. "It's almost enough to scare you out of chasing your dreams," the article says. The magazine is promoting the American Music Fairness Act, which seeks to institute a master recording royalty payment system for American radio. READ
Normal Antics
Rooster Teeth announces a live podcast tour. Called "A Very Normal Podcast Tour," it will feature at least two of its podcasts, The Rooster Teeth Podcast and Face Jam. The company's podcast unit is called The Roost, and serves 12-million monthly downloads. The tour promotion promises "zany antics."
— Thursday, December 16
.