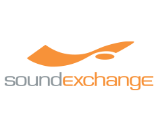 When the Copyright Royalty Board set new figures for the 2016-2020 time frame, SoundExchange was vocal in its stance that the $.0017 and $0.0023 rates were too low. Now it is preparing to mount an appeal of that decision, filing a statement to the D.C. Circuit Court of Appeals on May 31. It is expected to file its argument and case later in June or July.
"SoundExchange believes, respectfully, that the webcasting rates set by the Copyright Royalty Board (CRB) in the Web IV proceedings do not reflect a fair market price for music and will erode the value of music in our economy," the company said in a statement published to its website. "We are therefore moving forward with an appeal to the decision."
The window for appeals to the CRB decision opened in May and SoundExchange was expected to take advantage of that. The ruling also sparked unrest within the community of small webcasters, many of which are concerned about their ability to pay the new rates. A discounted rate was established for these smaller operations in 2009, but expired at the end of 2015. Live365 announced a shutdown shortly after the decision went through, and Radionomy has recently had some service changes as a result of the ruling.
As SoundExchange even acknowledges in its statement, the appeals process is a long one. Since the Webcaster Settlement Act of 2009 was not part of the CRB decision, small webcasters will not be able to appeal, but the upcoming discussions stemming from SoundExchange's action will likely note their concerns. The proceedings will likely involve an ongoing push-and-pull between the interests of SoundExchange and the labels, which will argue for higher rates, and the webcasters of all sizes that want to keep their rates low.