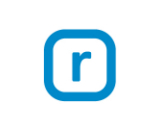 RAIN News has learned that Radionomy has pulled its stations from TuneIn's U.S. listening audience, over the cost of music licensing under the new Copyright Royalty Board (CRB) royalty rates. Radionomy told RAIN News that the company asked TuneIn to geo-block the U.S. from Radionomy streams. In an email exchange, Radionomy emphasized that the blocking action is for the U.S. only, and that its streaming business is not challenged by licensing costs in other territories.
Our testing revealed the absence of Radionomy station on the company's TuneIn page, which shows zero stations available. On the Radionomy site, and in the Radionomy Android app, our U.S. testing played every station we tried. Linking from one of those stations on Radionomy's web page to the station website, and from there to the station's TuneIn presence, caused the stream to stop when we hit TuneIn.
Jim Atkinson, who runs the indie/classic rock internet station 3WK, sent us a statement that Radionomy posted in its producers' forum: "Following the increase of the CRB rates for the royalties in the United States and the absence of specific rates for Small Pure Play Webcasters, we are obliged to modify our streaming policy. The new pricing system multiplies by 6 the royalties that we have to pay."
Radionomy indicated that its shut-off on the TuneIn platform was a "temporary measure," and said that it is engaged in discussions with music rights-holders about the value of small webcasting. The company's formal statement expressed confidence in a resumption of U.S. streams via TuneIn "when a positive change with the U.S. rates is applied."
There is a background to this story which goes back to 2009, when "small webcasters" (defined as webcasters earning less than a certain revenue threshold) became entitled to a different, less costly label-royalty system than the one established by the CRB in its 2006 proceeding. That Webcaster Settlement Act held sway until it expired last year at midnight, December 31. At that time, all commercial webcasters became obligated to the same royalty rate system — 17 cents per 100 tracks streamed. The new rate was a meaningful but tolerable increase from the 2015 rate for Pandora and some other large internet-only players, but caused many small-biz and hobby stations to pull their plugs. Live365, a webcast aggregator in a similar business as Radionomy, went bankrupt and shut down in January.
Any music stream which is delivered to a U.S. listener, regardless of where the source station is located, is liable for label royalties at the CRB rate regulated by the U.S. government.
In its memo to producers, Radionomy noted that it would cease revenue-share payments for U.S. listening, starting May 1. Jim Atkinson (3WK) noted a problem beyond whatever lost revenue might impact a station, related to Radionomy's requirement that stations maintain a certain number of listener hours. "It's a catch 22 in that streams need to have so many avg hours to stay on Radionomy, and if they're limiting us, that's an issue." (Atkinson indicated that 3WK will stay above the threshold even with reduced U.S. listening.)