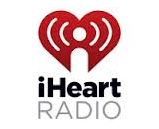 iHeartRadio announced that it has surpassed 85 million registered users. That means the platform has seen serious growth so far this year: it just hit the 80 million milestone in January. At a rate of 5 million users in three months, the company boasted that, "This growth means that iHeartRadio is still gaining users at a faster rate than Facebook and any other streaming music service!"
In addition to the audience growth, iHeartRadio shared two other notable stats. First, its app has been downloaded more than 900 million times. And second, it has amassed a following of more than 85 million followers across all of its social media networks.
Parent company iHeartMedia also reported some listening stats in its February earnings call. iHeartRadio's listening hours for 2015 increased 30% from the previous year, and mobile platforms were the source of two-thirds of the total listening time.