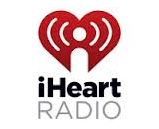 iHeartRadio is announcing today that is 80-million registered users, up from 70-million in June, 2015. That rate of growth (in percentage, presumably), enables the claim that iHeartRadio is growing "faster than Facebook or any other streaming music service."
iHeart is careful to add that actual listening probably involves more than the registered audience of 80-million. In a January 6 announcement of the platform's partnership with Bell Media in Canada, iHeartRadio noted 90-million "digital uniques."
Specifically, iHeartRadio allows listening to its Live Radio section, which holds the webcasts of terrestrial radio stations. Stations promote iHeartRadio in their broadcasts, and iHeart chooses not to put a gate between entering the app and listening to the radio. Testing this as an unregistered user, we saw that iHeartRadio (browser interface) presented a genre list for listening to pureplay (not broadcast) stations. Clicking anything on that page brings up a registration pop-up. We could listen to the radio by clicking on Live Radio in the top menu. when we did that, the app monetized the choice by playing a video pre-roll before entering the station stream. Then, while listening, we were presented with the registration pop-up again — a persistent suggestion to make a free account, but not a requirement as long as we listened to radio.
In the audience-size wars conducted by the three biggest online audio services (Pandora, Spotify, iHeartRadio), it's useful to understand the terms of engagement:
Registered users: Listeners who fill out a brief form with personal information. The info often includes location, age, and gender (ZAG registration, considered the most basic data set for audience targeting). Facebook and other social platforms which contain the user's basic identifiers are often hooked in for easy one-click registration. Pandora is the clear leader in registrations, numbering in hundreds of millions.
Uniques, listeners, or monthly users: Uniques represent the number of unduplicated listeners in a certain time period. The default period in audience analytics is one month. There is rough parity among the Big Three in this department: Pandora is just under 80-million (reported quarterly), Spotify is at 75-million (with anecdotal expectation of an update soon), and iHeartRadio claims 90-million (often updated in press releases).
Subscribers: These are users who pay a monthly fee for enhanced service. Spotify offers a fully interactive plan (Spotify Premium, about 20-million members) with offline music collecting, for $10/month at full retail. Pandora allows ad-free listening (Pandora One, about 4-million members) for five dollars a month. iHeartRadio is wide open.
iHeartRadio has a unique feature set that includes radio webcasts, podcasts, pureplay genre/mood stations, and artist-seeded stations in the Pandora model, with proprietary music intelligence that curates the stream.