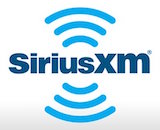 In its recent Q2 earnings call, Sirius XM discussed streaming, its multiple acquisitions, and podcasting in some detail.
Streaming
SiriusXM is not usually associated with streaming, or identified as an internet-streaming listening platform. But the COVID-intensive Q2 quarter, when in-car commutes and listening habits were severely disrupted, the company was enabling and promoting more streaming in its subscriber base.
Sirius CEO Jim Meyer: "We are moving aggressively to boost our streaming engagement." He noted that the pandemic helped accelerate streaming engagement. It's not all COVID-related, though; the company unlocked no-cost streaming to most subscribers last summer. Since then, the number of self-pay subscribers streaming has doubled, according to Meyer. The initiative brought more awareness to the SiriusXM app. It helped that the company launched some new artist-specific channels during a "stream free" campaign in May. Streaming helps keep customers with Sirius, too, Meyer said: "Our retention among customers, not surprisingly, who engage with us outside of the car through streaming is much higher."
Pandora
Talking about Pandora, Jim Meyer noted that the company successfully applied the brakes to a previous steep decline in ad-supported listening hours. "We've also been pleased that the reduction of advertising supported listening hours at Pandora has been abating. After being down as much as 18% early in the second quarter, ad hours finished the quarter down less than 6% compared to the prior period." He also observed that Pandora listener hours increased among users 35 and older.
Sirius suffered from lowered advertising revenue, unsurprisingly during COVID, and Pandora contributed $87-million to that negative number. Jim Meyer asserted that "as advertising revenue builds in the second half, Pandora's gross margin will expand at a healthy clip." Meyer also evangelized Pandora's digital audio ad sales resources: "John Trimble's team from the Pandora side is the largest scaled sales representation team in digital audio."
Acquisitions
In addition to Pandora, which was the company's first major land grab in digital audio platforms separate from satellite, the earnings call touched on AdsWizz (digital audio advertising technology), Stitcher (podcast content and delivery, not yet a closed acquisition), and Simplecast (podcast hosting and tech, also to be closed).
Meyer evangelized AdsWizz in a general way: "AdsWizz has the best technology out there for ad insertion and the order and buying process associated with digital audio advertising, regardless of whether it's music or talk." Meyer bundled acquisitions in a general optimistic note about audio advertising capability: "We are extremely excited about the prospect of assembling the premier suite of audio advertising products in the world. The acquisition of Stitcher and Simplecast complement AdsWizz leading ad tech platform and Pandora's digital audio sales capabilities."
The CEO rhapsodized about the acquired digital audio suite soon to be under his command. "Simplecast, a leading platform for podcast creators strengthens our capabilities in content management and analytics. AdsWizz provides leading ad technology tools for publishers and advertisers, operate scaled ad marketplaces for podcast and other audio content through both programmatic and direct sold product offerings. Stitcher produces a number of high visibility podcasts, has a leading ad network and sees about 150 million downloads per month. When combined with the U.S. audience reach of Pandora and SoundCloud, this combination of content, technology and sales capabilities will allow advertisers the opportunity to execute audience-based buys with unprecedented skill, ease and efficiency."
Note the reference to SoundCloud above. SiriusXM poured $75-million into the audio sharing and listening platform, which has been called "the YouTube of audio," in February. We recall that Sirius made an initial investment in Pandora before the full acquisition, grabbing board seats along the way. Sirius now occupies two seats on SoundCloud's board. From Meyer: "We like our investment in SoundCloud. We like the management of SoundCloud."
It is impossible to not speculate on a full buy in the future.
Podcasting
Jim Meyer's general statement about deep-diving into podcasting is generally effusive: "I'm thrilled for Sirius XM to participate more in this growing space, which now draws more than 100 million monthly listeners and provides a unique value proposition for both listeners and creators."
During Q&A, one investor asked for Meyer's frank thoughts about podcasting. The CEO got into the weeds a bit. "I'll be quite candid with you. I don't see — I have — I don't know what the viability is of podcasting as a stand-alone business, only if you're in the podcasting business. It takes an awful lot of investment, an awful lot of marketing and an awful lot of things to do, but there's quite a few people out there, and we certainly intend to support that on our platform side of our business."
That's an interesting quote, reflecting Meyer's belief in bundling platforms and business models, and throwing some degree of shade on podcasting as a stand-alone business. At the same time, Meyer used the well-worn baseball  analogy to note that "the podcasting game is in the first inning." 
Meyer threw the question over to Scott  Greenstein, President and Chief Content Officer. "At its heart, podcasting is audio content," Greenstein observed. He agreed that podcasting is "nascent," and basically said that the shape of a podcasting business within SiriusXM would become evident over time. He said that "not many podcasts do very significant numbers," and referenced the company's expertise in production and marketing.
One final strategic note related to podcasting was struck by Jim Meyer: "All the podcasters are — have fairly limited reach, and it's an awful lot of direct response advertising, not a lot of brand advertising. And one of the reasons there is is that the brands can't put enough money to work efficiently. And quite honestly, we have an array of products and an audience size across those products. That solves that problem for brands."