iHeartRadio, one of the world's largest podcast publishers, and Tongal, a content creation and talent crowdsourcing platform, are teaming up on The Next Great Podcast, an open call for submissions to win resources for developing a new iHeartRadio podcast.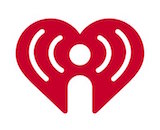 iHR unleashes a steady stream of new podcasts, and lists 411 active shows in the June edition of Podtrac's monthly Top Podcast Publishers ranking. So, launching a major crowdsourcing effort to find a single show might seem like an overkill of effort. To us, this looks like an exposure opportunity for Tongal, which operates a marketplace which brings together production talent and in-progress studio projects. Tongal is mostly about filmmaking (some of its website language inserts podcasting into service descriptions, and other parts mention filmmaking only), and this high-visibility with iHeart is certain to bring exposure to both sides of Tongal's business.
This is an internationally scoped opportunity for creators to send pitches. Any podcast genre is welcome. the campaign asks for a short synopsis, links to past work, and (optionally) audio or video trailers. Dan Patrick, the well known broadcaster, is assigned the Head Judge role, managing an unnamed panel of podcasters who will evaluate the submissions.
In the next stage, 10 semifinalists will be awarded $1,000 each to develop the idea  into a 10-minute pilot. One of 'em will win. The winner will  get the iHeart treatment which includes promotion on iHeartMedia radio stations. The winning series will be created with assistance from iHeartRadio producers.
Interested podcast creators should go HERE.
"iHeartRadio has built a global stage for some of the world's biggest podcasts, and now they're using their platform to create an incredible opportunity for up-and-coming voices," said James DeJulio, Tongal Co-Founder and CEO. "At Tongal, our mission has always been about connecting emerging talent to opportunity, so we're excited to be working with iHeart to power this search and champion new voices and new ideas in the podcasting space."
"Audio is thriving and is the breeding ground for some of the best IP out there right now," said Conal Byrne, President of The iHeartPodcast Network. "Podcasting has always been an ideal place for cultivating new talent and we are excited to join forces with Tongal to reach their impressive community of creatives as we search for the next great podcast."
.