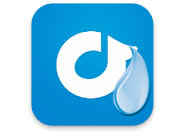 Not exactly a Christmas Eve shutdown, but Rdio will go silent on December 22. The company sent a farewell email this evening to subscribers.
"Goodbye … for now," the notice cryptically started. Executives at Pandora made it clear that Rdio would end, and Pandora would use its acquired technology and staff to build a completely new Pandora experience. The clarification? "We look forward to bringing great music experiences to even more listeners in the future as part of the Pandora team."
As we noted earlier, several tools have been developed enabling Rdio users to carry their playlists to another service.
Subscriber reactions began flittering into Twitter within minutes of the email drop. "Beautiful, yet sad"; "I'll never forget you"; "Listening to the very first song I played on @Rdio"; "What a kick in the teeth."
Rdio launched during the summer of 2010, one year before Spotify opened its service to U.S. users. Rhapsody was the main on-demand music service competition during Rdio's first year. Rdio launched a free-listening platform in 2014, monetized with commercials. That product was partly an outgrowth of an equity partnership with Cumulus Media, started in September, 2013, which gave Cumulus a streaming outlet and leveraged the Cumulus sales force on Rdio's behalf.
Rdio's bankruptcy came to light publicly on November 16, when Pandora announced it was acquiring Rdio assets in a liquidation auction.