iHeartMedia is reportedly planning to launch new paid streaming services. According to Claire Atkinson of the New York Post, the media conglomerate is working on an ad-free radio product and an on-demand music service. The former would cost $5 a month, and the latter would be $10 a month, the current industry standard. iHeartMedia CEO Bob Pittman is reportedly going to make the formal announcement this week.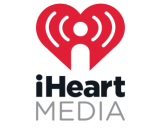 The subscription streaming space has become very crowded. This alleged plan for paid tiers will put iHeartMedia into competition with Spotify, Apple Music, Tidal, and Google/YouTube. And more and more media companies are pursuing the two-tier approach. Amazon is expected to come to the table with two similar standalone subscription options. Pandora, another longstanding radio-only entity, is also adding an on-demand option and a $5-a-month access level. The shift away from services only offering the lean-back approach is becoming more pronounced.
"Radio has underinvested in digital," Larry Miller, a director at NYU's Steinhardt School of Culture, told the Post. "I'm very impressed with iHeart services, and although they haven't announced anything in response to Pandora, I've got to believe they are feeling the heat of competition, especially in the car, which has been the one area they have enjoyed exclusive positioning."
Larry Miller was a featured speaker at RAIN Summit Nashville on Tuesday, where he led a panel of high-powered Nashville label executives in a conversation about the digital era.
iHeartMedia is the biggest radio group in the U.S. It has attracted a large audience for its iHeartRadio product, which powered a complete corporate rebranding effort from Clear Channel to iHeartMedia. (iHeartRadio won the "Best Overall Online Radio Service" prize at the 7th Annual RAIN Awards ceremony yesterday at RAIN Summit nashville.)
The decision to move into the on-demand streaming space seems like a sign of the times: the RIAA mid-year report noted that streaming is now the biggest source of recorded music revenue in the U.S., and subscription revenue doubled from the year-ago period.