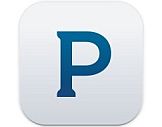 This morning Pandora announced the initial roll-out of a mid-tier subscription service called Pandora Plus. Costing $4.99 a month, this plan eliminates commercials, raises the limit on skipping songs, includes song replays, and offers what Pandora calls "an ingenious solution for offline listening." That solution automatically backs up the user's favorite music (three recently played stations plus the "Thumbprint" station), and switches over to that locally stored archive if an online connection is lost.
Pandora Plus will gradually replace the existing Pandora One service, also $4.99/month, which scrubs out commercials from the free, ad-supported internet radio service. Pandora One users will be seamlessly rolled over to Pandora Plus as the service ripples out over the coming months.
Multiple Announcements
Pandora Plus is only part of today's Pandora news. New features that engage listeners with video ads, while delivering higher attention value to advertisers, are also being added to the ad-supported service which most Pandora listeners use. Those users will be able to activate additional song skips and song replays by opting into a 15-second video ad. The opt-in presumably results in greater focus on, and engagement with, the ad — users are four times more receptive to to a brand message when they have control of the advertising experience, according to Pandora's internal studies.
In a conversation with Lizzie Widhelm, SVP of Ad Product Sales and Strategy, she described the usage of these two new features on the ad-supported service in simple terms. When a user wishes to skip a song but has reached the skipping limit, the app will offer the video opt-in. Watch the video commercial and get a skip. That might seem like a heavy interruption to extend a feature which is normally instantaneous. The same usability happens to replay a song, which might feel like a bigger payoff to some users.
---

---
Pandora is positioning these features as win-win gains for both users and advertisers, with special focus on the advertisers. The company shared a draft of an upcoming blog post which pitches the video opt-in as "the future of advertising […] Advertisers not only get to support an enhanced listener experience, they can connect with a more deeply engaged audience. Each video impression is that much more valuable and powerful!" The program aligns with Pandora's often-stated belief that what's good for the listener is good for the advertiser.
Taco Bell is a launch partner.
Paying Royalties Differently
The replay option represents virgin ground for Pandora, stepping the brand into on-demand territory in advance of the fully interactive service promised by end of the year. Lizzie Widhelm confirmed to RAIN News that song replays are licensed through the directly negotiated deals with record labels announced earlier this week. This feature spearheads Pandora's expansion of the statutory licensing model which has been a business backbone of the service from its start.
Because Pandora has not yet reached terms with Warner Music (the other two majors, UMG and Sony, are in the pocket, along with a swarm of indie labels), Pandora's entire listening library will not be available for song replays. Lizzie Widhelm told us that "most" of the catalog is available for that feature, and the company continues its "march forward" toward full on-demand capability.
Reviewing the Key Points of a Complicated Announcement
Most of the coverage today will focus on Pandora Plus, but there are actually three key announcements from Pandora:
Pandora Plus, a new branded subscription tier. It will replace Pandora One at the same $4.99/month price. Ad-free, plus song replays and increased song skipping. Some level of offline listening is allowed, using an auto-archive system which stores the user's favorite music.
Enhancements to the ad-supported listening which most people use. Modified version of Plus in which users opt in to watching 15-second video commercials to activate extra skips and song replays. Pitched as a boon to users and advertisers alike.
First foray into non-statutory payment for use of music in song replays, for the first time in Pandora's history.
The rollout of all this will happen over coming months. It is a mobile-first launch, so look for Pandora Plus, and the ad-free listening enhancements, ion your phone app first.