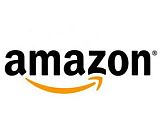 Amazon has been showing interest in launching a standalone streaming music service for months, but according to the latest reports, the tech giant won't be happy with just one. Amazon appears to be considering two services: one that would match the industry standard of unlimited on-demand access for $10 a month; the other would be half the price and would only work on the company's Echo home speaker hardware.
That's the latest insight from Recode on Amazon's plans. Sources told the publication that Amazon wanted a September launch for both services, but the deals may not be in place with all the labels and publishers yet. The exact cost of the cheaper option appears to be a sore spot, with both $4 and $5 posited as the possible per-month rate.
Ever since Amazon first hinted that its music interests might extend beyond the casual listenership for its Prime Music offering, there has been speculation that its Echo hardware would be involved in a standalone property. Echo has only been on the market for about a year, and has reportedly clocked in with a million units sold.
Given the attitudes of fellow tech giants Apple and Google toward their music properties, the planned Echo service is probably more about promoting the hardware than about securing more music subscribers. Whatever the motive, having a new angle in the on-demand sector presents a new chance to ask questions about the status quo and whether it's working. Pricing has been a point of contention for some time, and Amazon's half-price service could be a bellweather experiment for how the music industry and the average listener respond to that option.