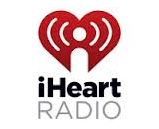 iHeartRadio announced that it has more than 90 million registered users. The digital service is attracting users at a rapid clip, with the 80 million registered user milestone reached just seven months ago.
"Radio continues to evolve — and so does iHeartRadio," Darren Davis, president of the company, said. "We know our users want to listen to our broad range of content on the device of their choice — and we also know they want to enjoy amazing stories that have emerged from the recent podcast boom or hear their hometown DJ wherever they travel."
Registered users is a different metric from both the monthly active users and subscriber numbers released by Pandora and Spotify, respectively. iHeart registered users does not necessarily include people who simply tune in to live radio stations in the app, a behavior which does not require registration. So, iHeartRadio continues to release data indicating that the app is widely touched, and probably used by some number of uncounted users, but without providing visibility into actual monthly audience size.