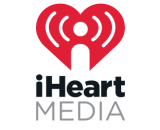 Apple could invest in iHeartMedia, according to a new report in the Financial Times (paywall). Sources familiar with the proceedings told FT that Apple has held talks with the legacy broadcaster about purchasing a stake. The unnamed sources claimed that iHeartMedia is pushing for an investment worth millions, but with the alleged discussions in such an early stage, there is no set financial commitment yet. Apple, as usual, declined to comment on the speculation.
iHeartMedia filed for bankruptcy earlier this year, and has been engaged in the process of working out a reorganization plan. The company has reportedly engaged with several potential investors to help ease its current debts of about $20 billion.
If Apple does pursue this connection, it could be most beneficial to its Beats 1 project. Apple Music is a weighty player in subscription streaming, especially in the United States. It made a big push for its 24/7 radio experiment Beats 1, helmed by former BBC star Zane Lowe, yet that radio effort doesn't appear to have forged strong connections with the platform's 50 million subscribers. iHeartMedia could give Beats 1 the option to go on the terrestrial airwaves and expose it to a massive audience.