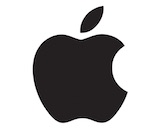 Apple's music mogul Jimmy Ioving is back in headline. Sources reportedly familiar with the exec's plans told The Wall Street Journal (paywall) that he will transition into a consulting role in August. At that time, they said he will be less involved with the day-to-day operation of the Apple Music streaming platform.
This is the second wave of speculation that Iovine is looking to step back from his work with Apple. The year began with rumors of his planned departure in August, but Iovine denied those claims and said he was "committed to doing whatever Eddy [Cue], Tim [Cook] and Apple need me to do, to help wherever and however I can, to take this all the way."
Apple Music counted 36 million subscribers as of February, showing steady growth for a company that so recently came onto the scene. The service launched in June 2015. Iovine joined Apple in 2014 when it acquired Beats, the company he co-founded with rap legend Dr. Dre. Watch this space; Iovine is very likely to respond to the latest turn of the rumor mill, but whether to confirm or deny it is anybody's guess.